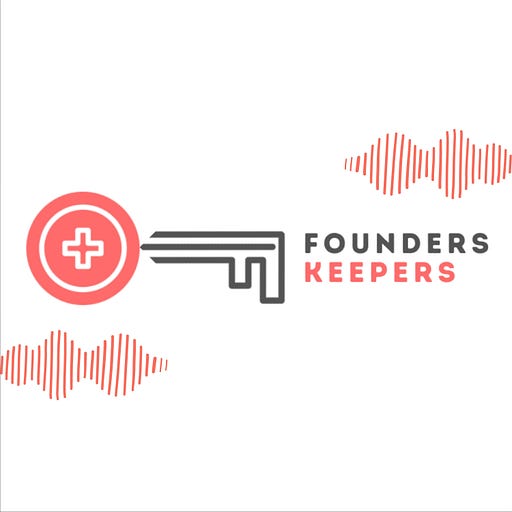 Feb 7 • 16M
#34 Conference Special (1/2): Joe Hernandez of Blue Water Vaccines
Want to hear the secrets to startup success, straight from founders' mouths? Interviews with the people behind exciting players in med/bio/healthtech - from initial concept through to investor backing and beyond. Get in touch at hi@founders-keepers.com
This is a special segment podcast episode with a focus on questions around conferences, given that it's currently conference season for bio, med and health tech organisations in the US. Blue Water Vaccines showcased at JPM Healthcare in January and is an early-stage biotech company focused on manufacturing a universal influenza vaccine in partnership with the University of Oxford in England. 
Joe is a seasoned health tech entrepreneur, holding multiple degrees in everything from neuroscience to molecular genetics and business. He has a background in company creation, early-stage technology development, and both private and public market financing. Over the course of his career, he has founded or led eight entrepreneurial companies in cutting edge areas of healthcare and pharmaceuticals. 
In this episode, we talk about the post-covid vaccine landscape, the value of human interactions for business, and changing with the markets. 
You can find out more about  Blue Water Vaccines in the following ways: 
Website: https://www.bluewatervaccines.com/ 
LinkedIn:  https://www.linkedin.com/company/blue-water-vaccines-inc 
Find us on: www.founders-keepers.com and www.founderskeepers.substack.com
Instagram: @founderskeepers.pod 
Twitter: @founders.pod 
LinkedIn: https://www.linkedin.com/company/founders-keepers-podcast 
Get in touch: hi@founders-keepers.com