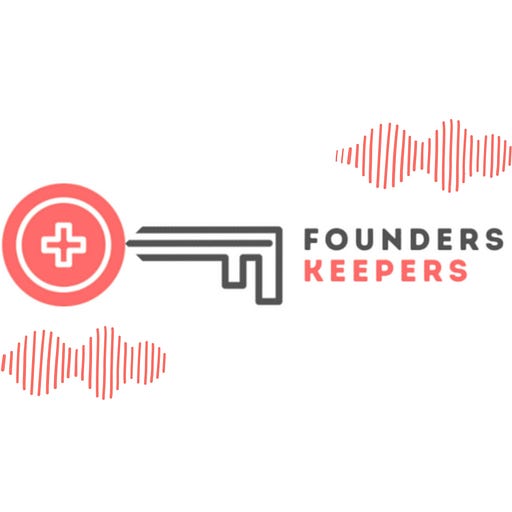 Mar 3 • 44M
#38 Dr Smriti Zaneveld & Dr Jacques Zaneveld - Revolutionising surgical training on 3D models with Lazarus 3D
Want to hear the secrets to startup success, straight from founders' mouths? Interviews with the people behind exciting players in med/bio/healthtech - from initial concept through to investor backing and beyond. Get in touch at hi@founders-keepers.com
What: Lazarus 3D is a seed-stage US-based organisation that produces 3-dimensional printed synthetic human tissue models for surgical training. They are proprietors of world's first FDA cleared technology that allows physicians to rehearse their case on a personalised copy of the patient before the "real" operation, claiming to improve surgical confidence, patient safety and outcomes.
Who: Both Smriti and Jacques hold PhDs in medical and human genetics from Baylor College of Medicine, with Smriti serving as Lazarus' President and Jacques as CEO.
We talk about: (Literally) building a business from your kitchen table, personalising surgical care, and why job titles don't really matter.
📝 You can also now read the accompanying "podnotes" to the episode on substack, where key insights from every conversation will be shared for those who prefer short and snappy takeaways: founderskeepers.substack.com
Find out more: 
www.founders-keepers.com
Instagram: @founderskeepers.pod
Twitter: @founders.pod
LinkedIn: https://www.linkedin.com/company/founders-keepers-podcast
Get in touch: hi@founders-keepers.com