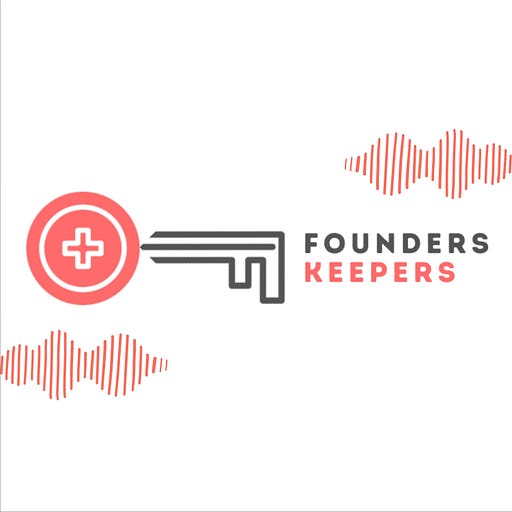 Feb 9 • 22M
#35 Conference Special (2/2): Dr Hernan Bazan from South Rampart Pharma
Want to hear the secrets to startup success, straight from founders' mouths? Interviews with the people behind exciting players in med/bio/healthtech - from initial concept through to investor backing and beyond. Get in touch at hi@founders-keepers.com
Founded in 2016, South Rampart Pharma is a clinical-stage life science company dedicated to advancing the safe treatment of pain by developing new non-opioid small molecule solutions that lack the liver and kidney toxicity present in current pain medicines. The company's lead program, SRP-001, is currently in a Phase 1 study evaluating the safety, tolerability, and pharmacokinetics with data expected later this year in 2023.
Hernan is an accomplished academic vascular surgeon who holds degrees in molecular biology and medicine and is a former Howard Hughes Medical Institutes Research Scholar at the National Institutes of Health (NIH). He is the co-inventor of 7 issued or pending patents and has authored over 50 publications.
In this episode, we talk about the innovation landscape in pain management, the challenge of translating scientific evidence into the clinic, and tackling curveballs thrown at you in business.
You can find out more about  South Rampart Pharma in the following ways:
Website: https://southrampartpharma.com/
Twitter: https://twitter.com/SR_Pharma
LinkedIn: https://www.linkedin.com/company/south-rampart-pharma-llc/
Find us on:
www.founders-keepers.com and www.founderskeepers.substack.com 
Instagram: @founderskeepers.pod
Twitter: @founders.pod
LinkedIn: https://www.linkedin.com/company/founders-keepers-podcast
Get in touch: hi@founders-keepers.com